Kendall Jenner's house is just like any of the Kardashians' – fabulous. The predominantly white and glass structure is situated on a hill and is intricately adorned. One of the spots that the 'it' girl loves to spend at is the swimming pool area. Looks like Kendall stamped her class on her house.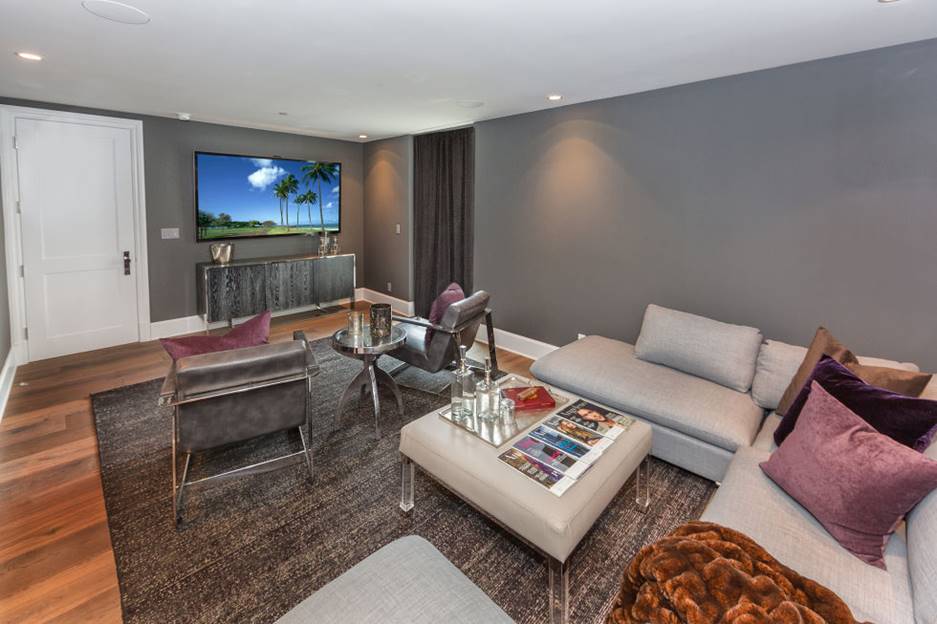 Jenner's entertainment room may be small and simple, but this is the kind of room that relaxes her tired body.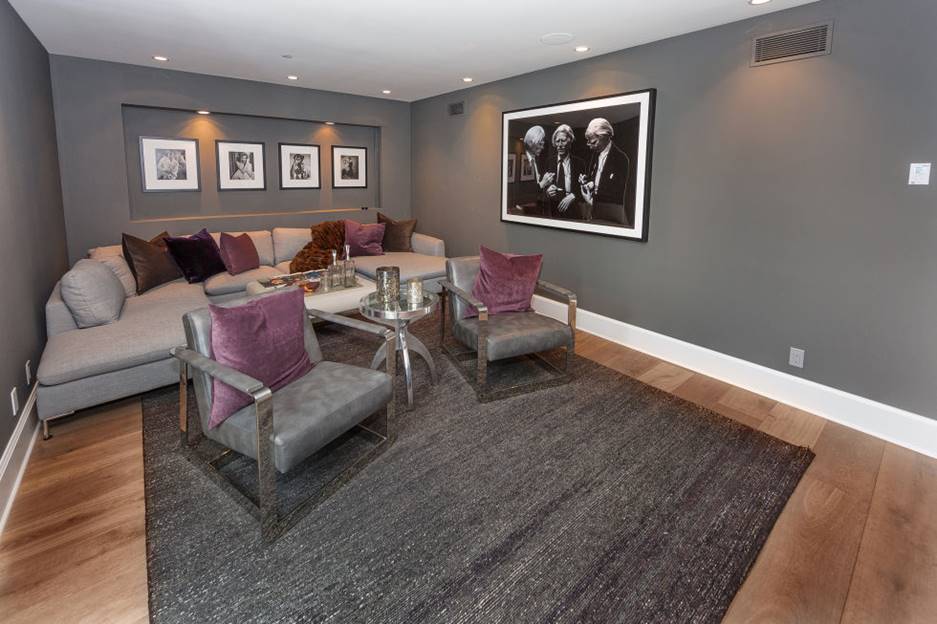 It has that minimalist design concept that is centered on neutral colors, black, white, grey and brown with just a few art works for accent.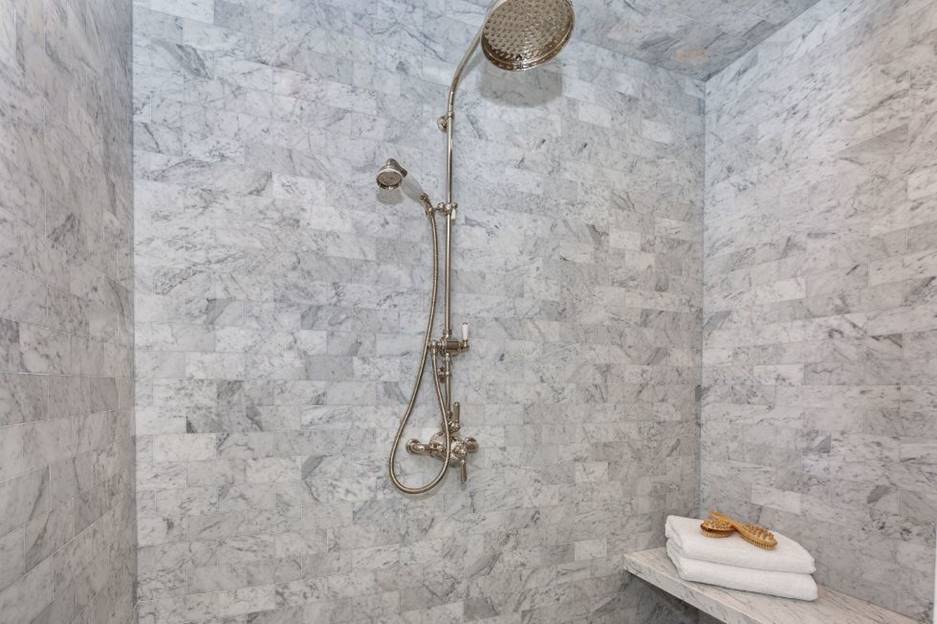 The neutral color scheme goes into the bathroom as well. Done in natural stone, the walls give this area a dramatic look.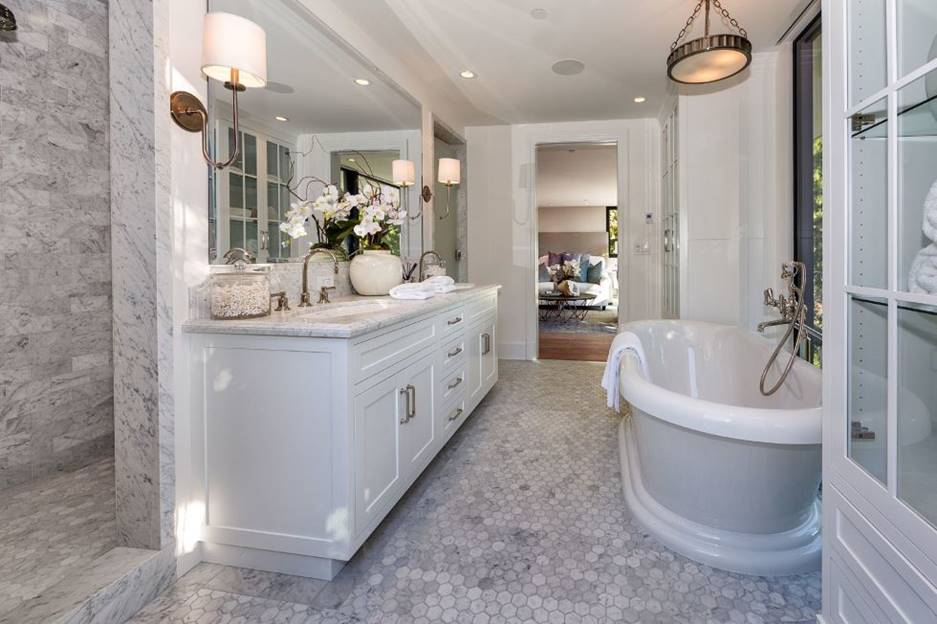 Beauty is seen in the rest of Jenners' bathtub. The wide mirror makes the space look bigger. The focal point, though, is the free standing bathtub where she spends hours.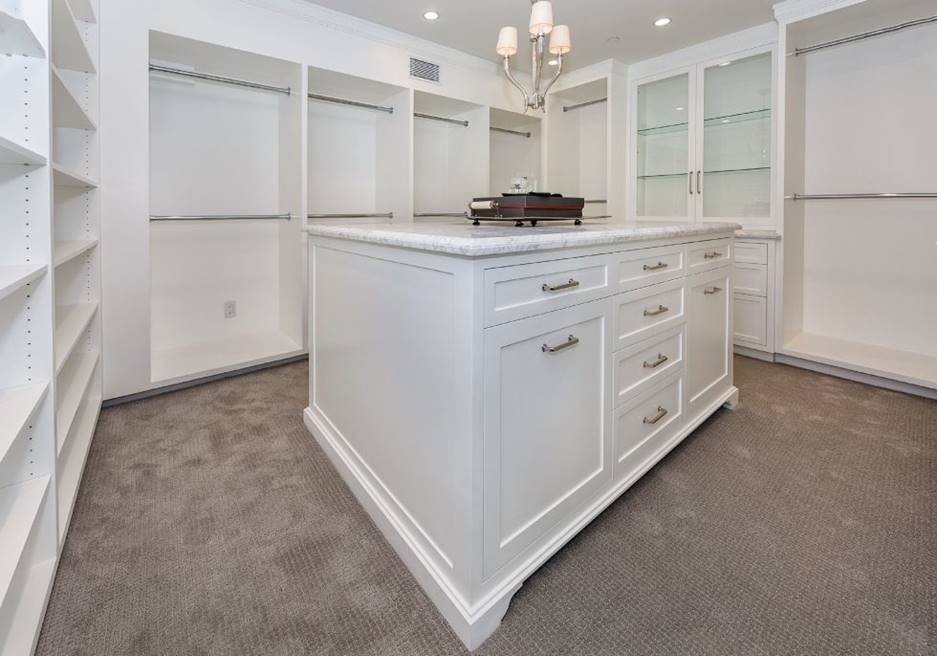 Her walk-in closet speaks of simplicity once again. It is done in classic white with multiple spaces. A cabinet-island topped with marble dominates the space.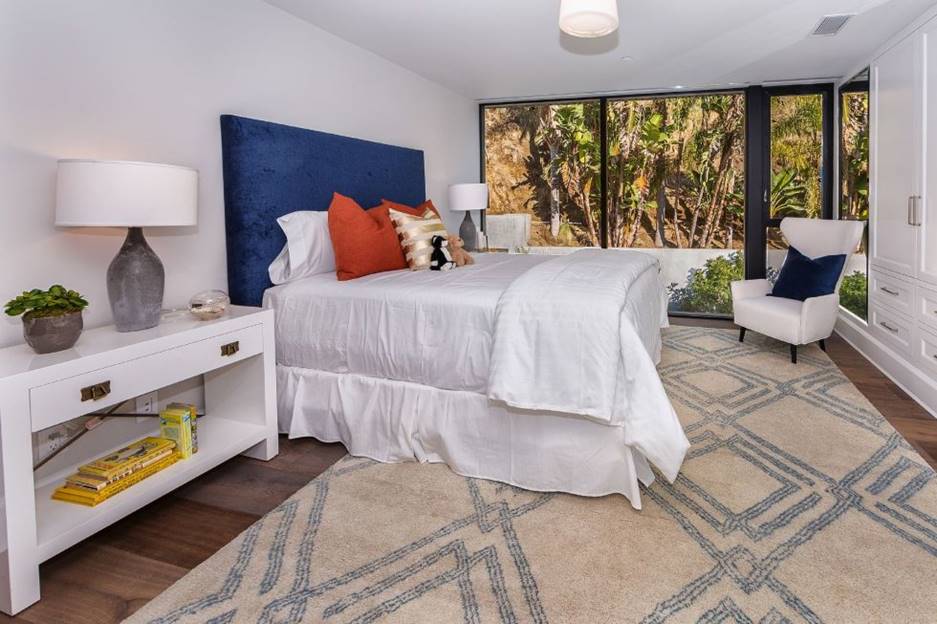 It seems that Kendall has a predilection for white. The refreshing color is seen in this bedroom's walls, ceilings and cabinets. A blue headrest provides the perfect contrast.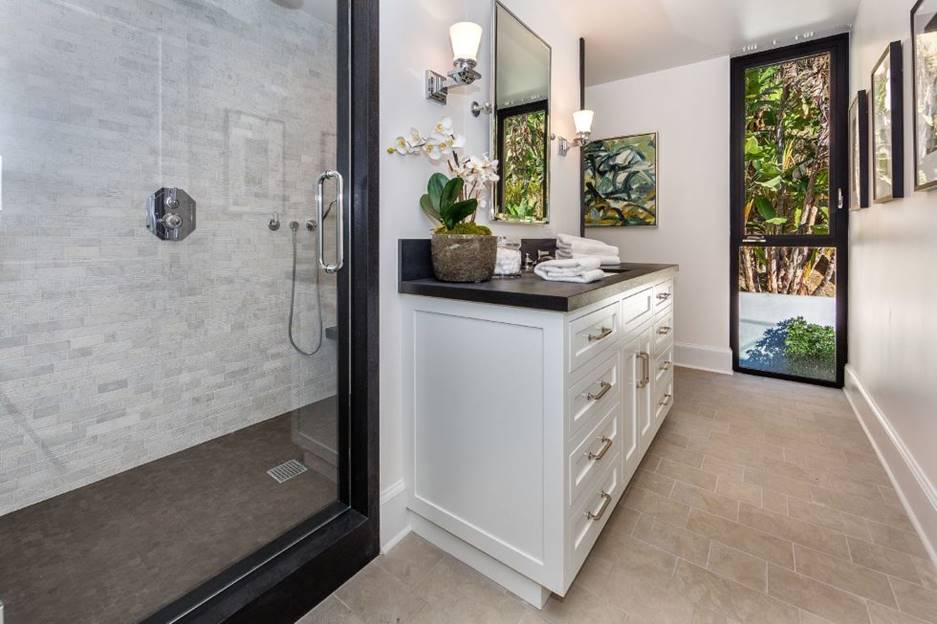 The classic combination of black and white takes center stage in this bathroom. Black countertops and window and door frames contrast with the white walls and ceilings.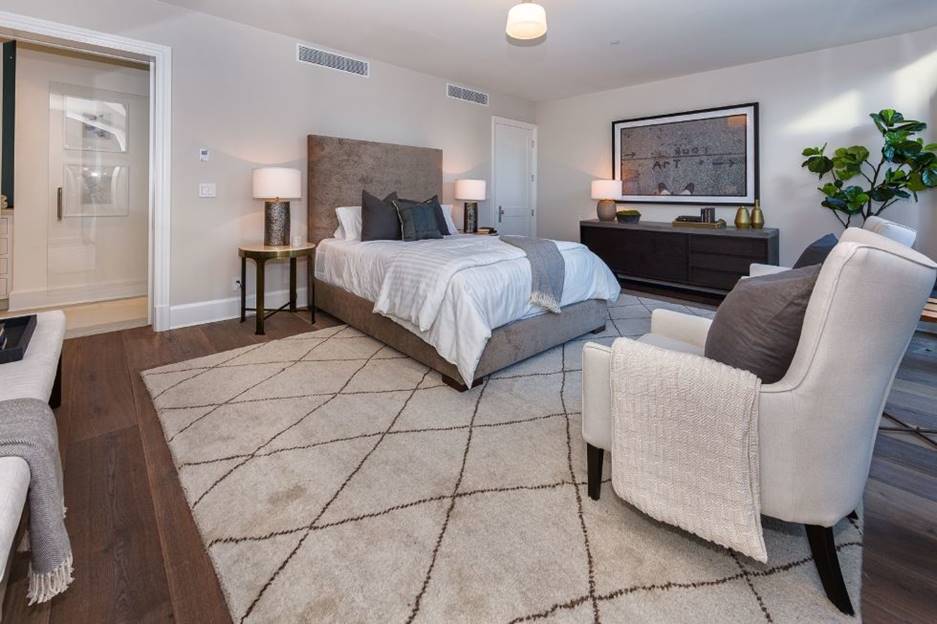 This bedroom is so convenient for resting because of the relaxing color scheme. Lampshades and an earth tone carpet give it a fashionable touch.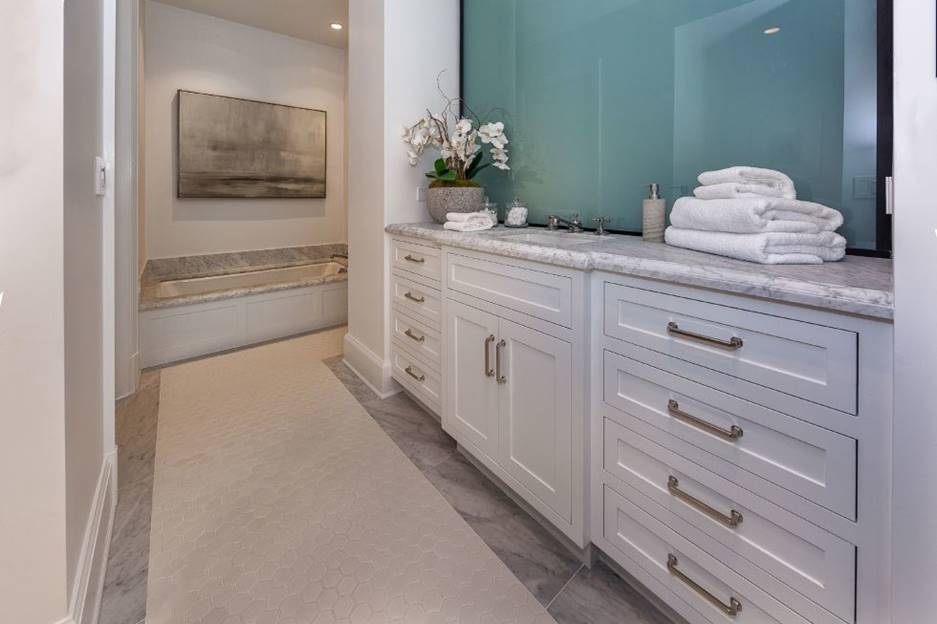 Marble is used to give this bathroom a cooler effect. It is used on the countertops, the floors and the mantle around the tub.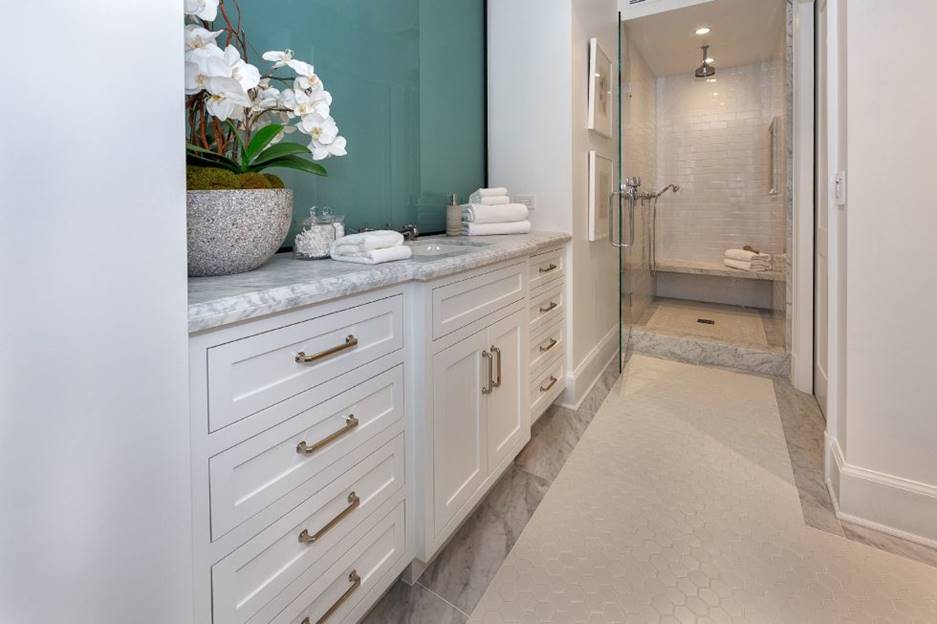 A rain shower is found at the other end of this bathroom. With a bathroom like this, Jenner would certainly love to refresh herself all the time.